'THE KIDS DESERVE IT' New Morgan Park shelter for youth experiencing crisis, trauma.
By Laura Butterbrodt - Duluth News Tribune
The Lutheran Social Service Bethany youth shelter and family resource center in the Morgan Park neighborhood is now accommodating children and families at its new facility. LSS Bethany can house up to 17 children at a time in its short-term, emergency facility, the Dave and Lisa Goldberg Crisis Shelter. In addition, the attached Joseph and Nancy Bullyan Family Resource Center will allow for staff and social workers to guide and coach families to improve home environments and help children process trauma they may have experienced.

"We really wanted to do some work specifically with families to build stability and resiliency for them," said Dawn Shykes, senior director of Children, Youth and Families at LSS of Minnesota.

The $3.3 million facility was built on the same lot as the previous crisis shelter, which was built in the 1970s and moved to Morgan Park in the 1980s. The rebuild began last year, but has been in the works for longer than that. Donors Joe and Nancy Bullyan and Dave and Lisa Goldberg pushed for the new facility, designating $1 million to get the ball rolling, with other community donors bringing in the rest of the funding. The Goldbergs first became familiar with LSS Bethany 11 years ago during a personal family emergency and have been supporters ever since.

"We saw what kind of facilities that they were working with, and we said, 'Gee, we've got to brighten it up. We've got to put some paint in here.' Well, obviously, it ended up more than paint," Joe Goldberg said. "The staff here was so outstanding and so caring. They were working with less than desirable facilities and yet were making it happen, and we could see what good could be accomplished, so we gave them more to work with."

The former shelter was a multilevel, single-family home that was outdated and experiencing water damage in the basement. The new shelter is much larger than the former one, allowing Bethany to house five more children. The single-level shelter is also Americans with Disabilities Act compliant and features a commercial kitchen and open layout to improve staff supervision capabilities. The family resource center is an entirely new offering for the Morgan Park location. Gregory said having a brand-new facility is a way to show the children that they are important and deserving of love and care.

"The kids deserve it," Lisa Goldberg said. "They're already frightened, so to come somewhere that's clean and new helps take some of the pressure off of them, too."

Many children who come to the crisis shelter — often experiencing family conflict, neglect, abuse, substance abuse, truancy, are running away or out-of-home placement — feel like they are in trouble, Gregory said.

One new shelter feature that Shykes and Program Director Duncan Gregory said is a highlight for them is the customized-care area. The shelter and the family resource center both have supplies for children and families who need them, including clothing and hygiene products. Children at Bethany can take everything they receive during their stay with them when they leave, including tie blankets that were donated to the shelter.

The fenced-in yard has a large patio, and a basketball court and playground are being installed. Gregory said the basketball court is a place where kids really open up about their feelings and experiences, plus it's an outlet for them to decompress.

"Our mission is to inspire hope, change lives and build community," Gregory said. "What a beautiful space to do that in."

For more information about Lutheran Social Service Bethany, visit lssmn.org/ supportbethany.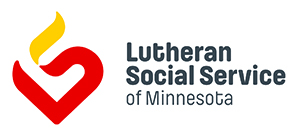 ---